INFINITY is the Cosmolight LED panel created by a master lighting manufacturer to satisfy the most demanding specifications of lighting professionals.
This brightest fanless panel present in the market is extremely compact and efficient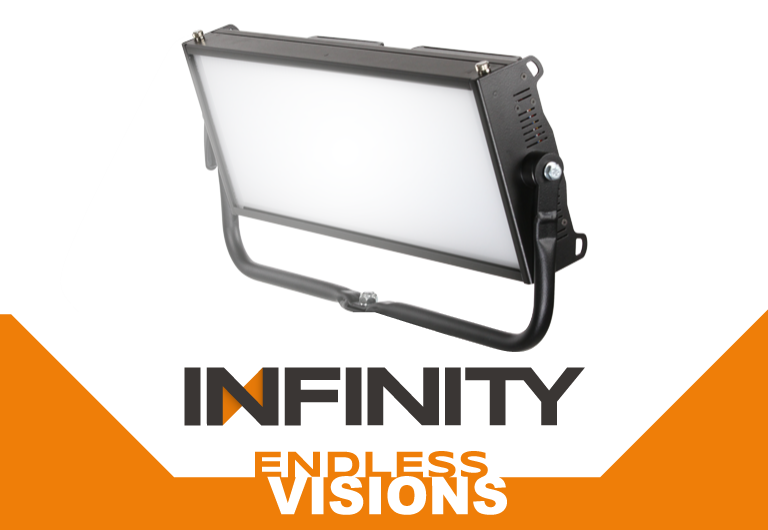 INFINITY has been studied and designed to meet the high standards of TV studios and Pro-Av lighting requirements.
RDM control, USB port for software and new features upgrades and powerCON connector for DAISY chain power are some of the brilliant characteristics that differentiate this professional product. INFINITY has an easy and intuitive interface, a LCD graphic display and an encoder to guarantee an immediate access to dimming and color temperature set up: with its sophisticate features, this LED panel assures a tremendous light output. This innovative LED panel can be configurate with a Manual or Pole Operated stirrup and it has a twin power configuration as well: it can be powered via AC or by an universal detachable V-mount battery. Additionally, because of its thin and lightweight design, it is possible to install and remove its accessories with just one hand.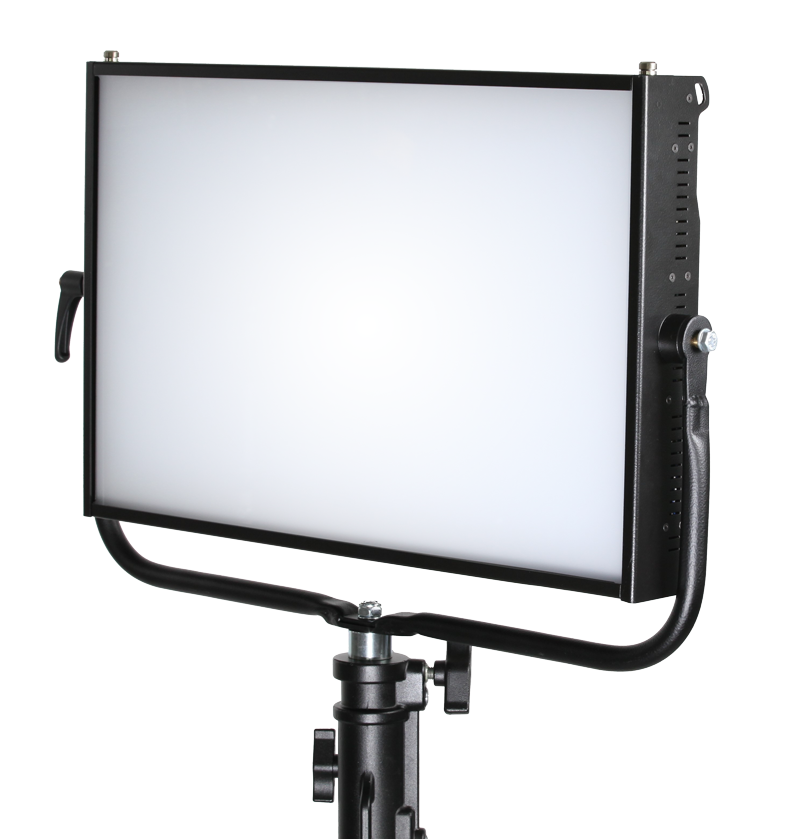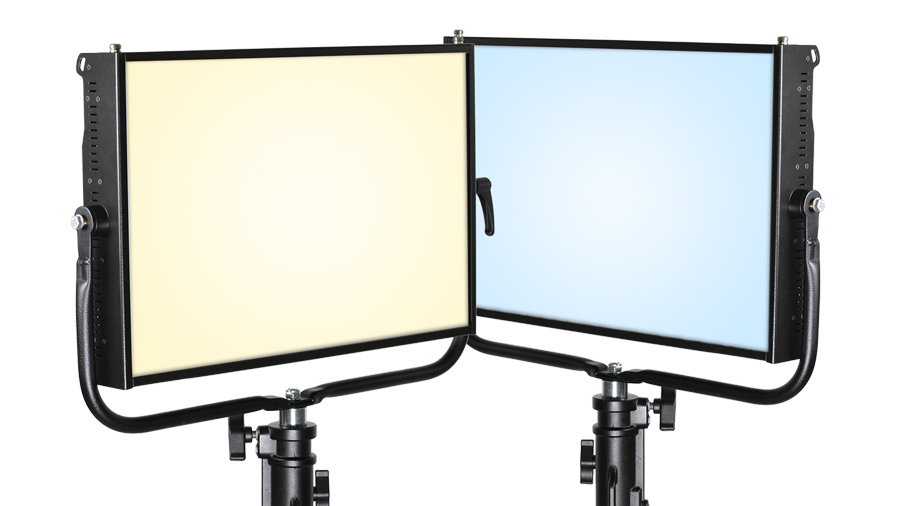 INFINITY BI-COLOR
INFINITY BI-Color has the ability to regulate the Correlated Color Temperature from a minimum of 2800 K to a maximum of 6500 K, which means you can shift in a matter of second from a Daylight to a Tungsten fixture just turning the potentiometer: the user can shift very smoothly the lighting fixture thanks to the 16-bit electronic driver that ensures an accurate and precise dimming (0 – 100%).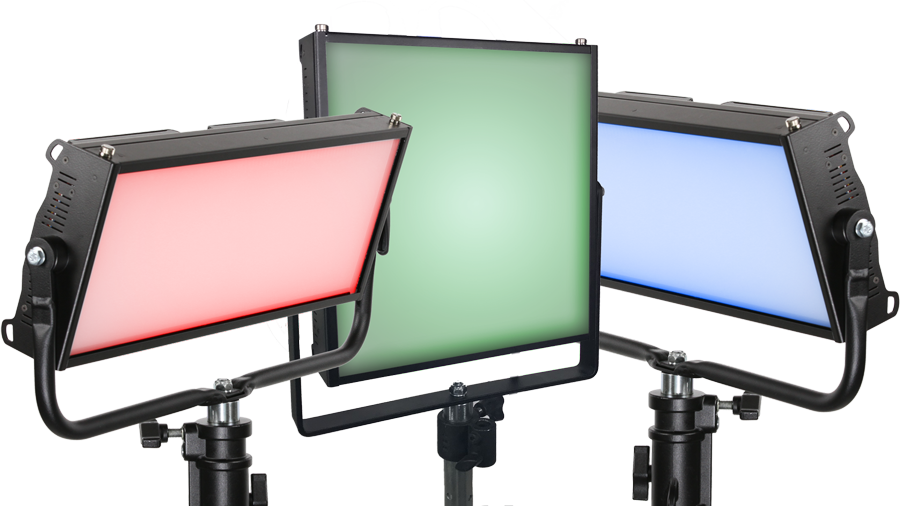 INFINITY COLOR RGBW
INFINITY Color has a Correlated Color Temperature between 2800 K and 10000 K. Additionally, this LED panel could be set in three different color modes: HSI mode, GEL mode and RGBW mode.
HSI Color mode allows the user to adjust and set the hue, saturation and intensity of the wanted color.
Gel Color mode permits to choose from an extensive library/menu of gels.
RGBW mode allows adjustments of red, green, blue and white.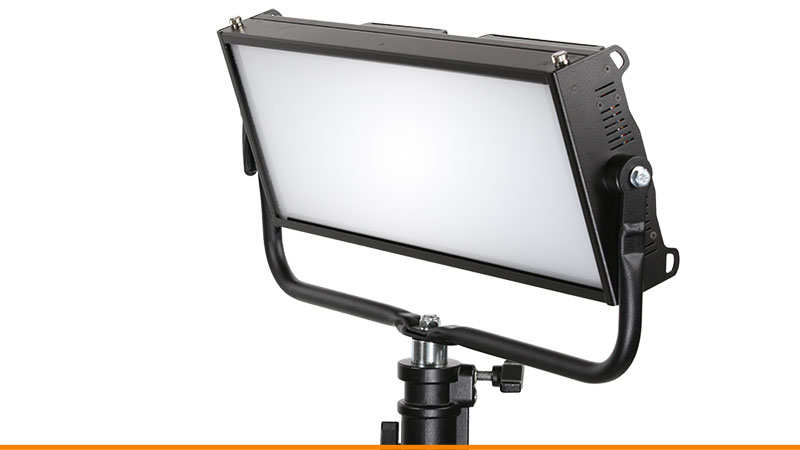 INFINITY 100
is 90W and it is ideal for TV studios where the ceiling is very low. Thanks to its extremely compact design, this panel is being designed, in fact, to avoid any interception with cameras during shootings.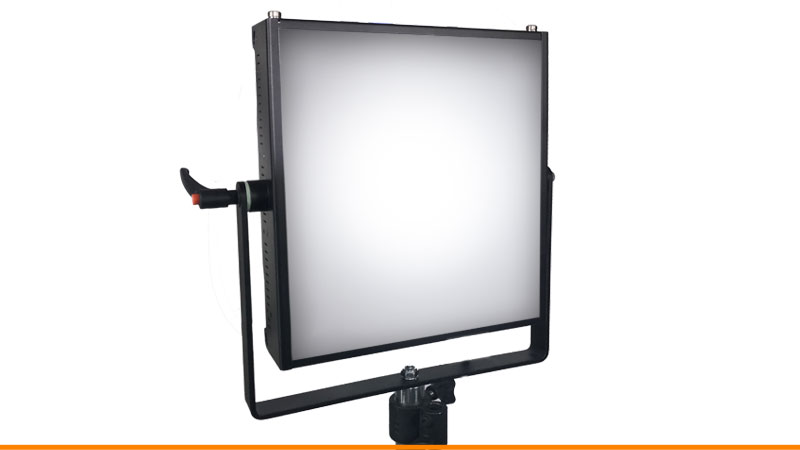 INFINITY 100S
is 90W as well but, unlike the 100, this product is in a different size and it is extremely recommended for location applications.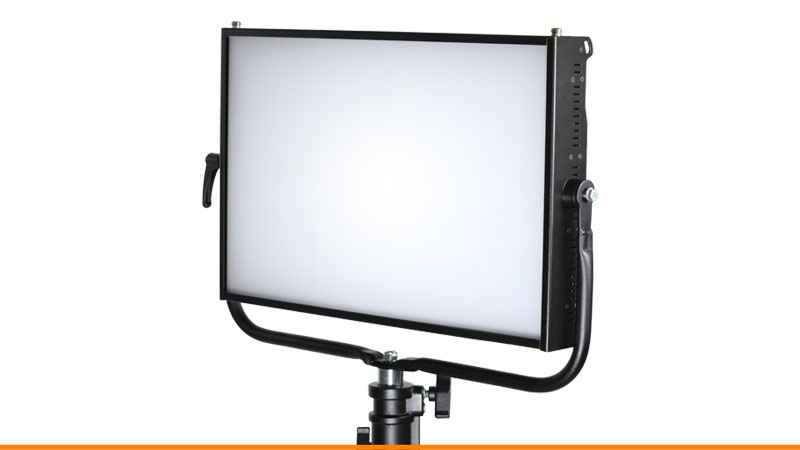 INFINITY 200
is 180W and it can be used for normal and high-ceiling TV studios where it is required a high level of illumination and power to light up the entire structure.


---
INFINITY

Technical Features
01.
CRI
CRI > 96 at 5600 K | CRI > 94 at 3200 K | CRI COLOR RGBW > 94
02.
USB Port
USB port is fundamental for this product because it allows a fast and rapid remote diagnostic of the LED panel and it will guarantee a great support for the technicians that can connect directly the soft LED to the PC for remote diagnostic testing, software and new features upgrades too.
03.
TOP quality LED
High performing LED engine for exceptional light output.
04.
LCD graphic display
High-resolution LCD graphic display to guarantee an immediate access to dimming and color temperature set up, to operate and control the system status, to show the LED internal temperature and the dimming level both in remote and manual mode.
05.
PowerCON
PowerCON connector for DAISY CHAIN power.
06.
16-bit Finest Dimming
The 16-bit electronic driver ensures an accurate and fine Dimming (0 – 100%) without any steps, even in the lower range; this LED driver guarantee a super smooth dimming.
07.
RDM
The RDM control function allows the operator to have a feedback of the main functionalities of the LED panel to the console where he will be able to change the address of the soft panel after the installation from the console.
08.
MO or PO
Manual or Pole Operated stirrup.
09.
Encoder
Local control by encoder for dimming and color setting.
10.
Optimized Design
Compact design, extremely thin and lightweight.
11.
Fanless
The absence of the fan guarantees silent operations and easy maintenance.
12.
Power Operation
All INFINITY range can be powered by a V-Mount battery with 4-Pin XLR. Detachable power supply: 90-264 V, AC 50-60 Hz with 3-Pin XLR.