17 APR 2018
Back from Prolight+Sound 2018
Thank you for visiting us!
In: Exhibitions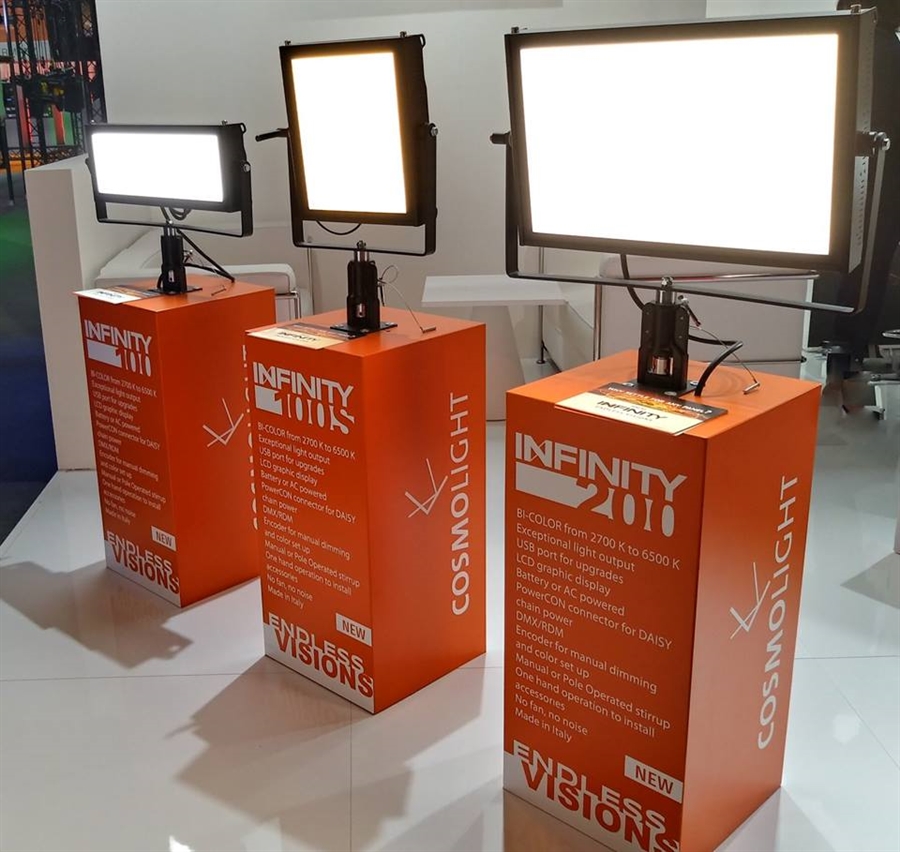 We at Cosmolight would like to thank all the people who visited our booth for taking time with us.
We enjoyed meeting all of you, catching up with old friends and partners, and making new ones.
Our visitors could discover the expanding of the range of the Studio LED X Series PLUS BI-COLOR ( X3, X4 and X5) with tunable color temperature from 2700 K to 6500 K and the last addition to the Studio LED X Series PLUS: the Studio LED X3 PLUS!
We also presented a preview of the new Cosmolight product line: INFINITY, the brightest LED panel that has been studied and designed to meet the high standards of TV studios and Pro-Av lighting requirements. RDM control, USB port for software and new features updates and powerCON connector for DAISY chain power are some of the brilliant characteristics that differentiate this professional panel. Thanks to its smart performances, it will be impossible to seattle for any other panel!
See you next year!
---